14th Annual Atlanta Trumpet Festival
November 18-19, 2017
Read a review of the 2008 festival.
Experience the fun of meeting and playing with your fellow trumpet players in a non-competitive and enjoyable atmosphere. Rehearse in ensembles on Saturday and perform in a concert on Sunday afternoon. There are no auditions: just bring your horn and pick the parts you want to play! There are three levels of ensembles: Middle School, High School and Adult; appropriate for players of all abilities.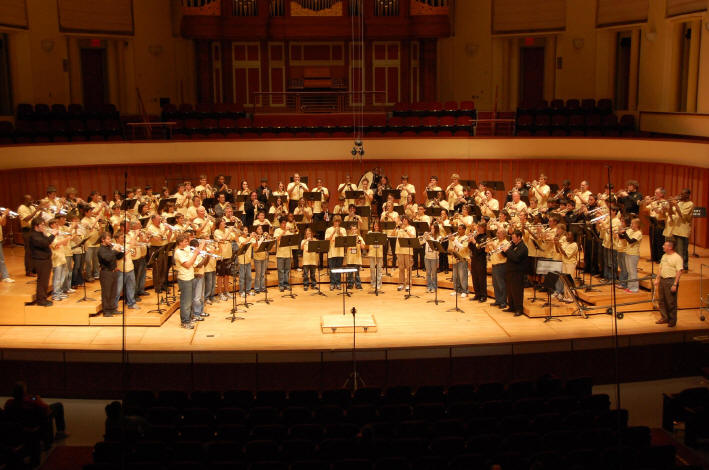 2017 Clinicians & Performers
Saturday November 18, 2017 - 7:30PM
Dr. Brandon Craswell
Dr. Christopher Moore
Atlanta Youth Wind Symphony - Dr. Scott Stewart, Conductor
Atlanta Trumpet Ensemble
Festival Recital
Sunday November 19, 2017 - 4PM
Atlanta Trumpet Ensemble
Atlanta Trumpet Festival Participants
Jennifer Compton-Lambert
David Fairchild
Mr, Gary Gribble
Dr. Scott Stewart