Kay Fairchild, Trumpet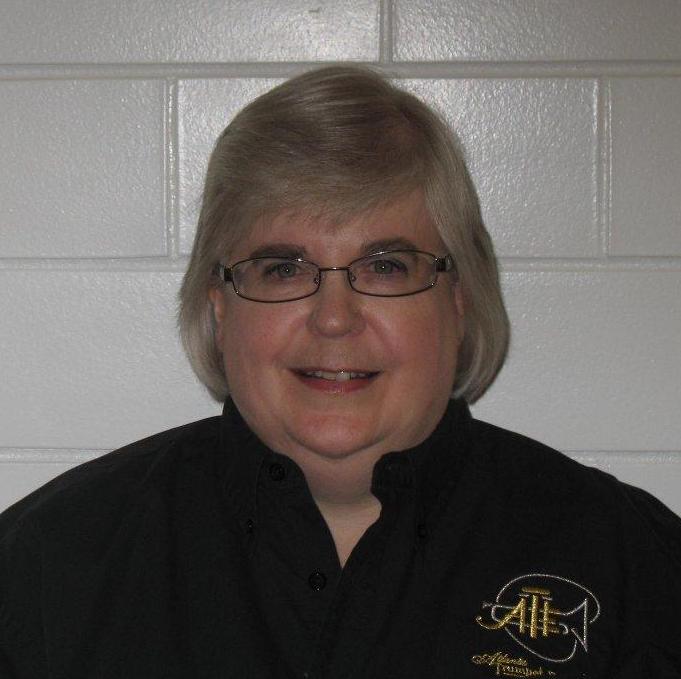 One of Atlanta leading brass clinicians, Kay Fairchild, is now in her twelth season as the co-director of The Atlanta Trumpet Ensemble (ATE). Under her direction, ATE has performed at the Georgia Music Educators Association In-Service Conference, Carolina Trummpet Fest, Atlanta Trumpet Festival, Western Carolina University Trumpet Festival and various other venues throughout the southeast. Held in high esteem by the metro-Atlanta community for her commanding presence, versatility, and consummate musicianship, Ms. Fairchild is also an Artist Affiliate at Emory University where she teaches applied trumpet, coaches Emory Brass Quintets, the Emory Brass Choir, conducts brass sectionals, and directs the university's trumpet ensemble (ETC).
Ms. Fairchild maintains an active private studio in the Metro Atlanta area. Approximately 60% of her students make the All State Band and Orchestra each year. She also teaches trumpet and brass at Pope High School in Marietta, Georgia. She is the brass coordinator at Lakeside High School in Atlanta, and served as the brass coordinator at Central and North Gwinnett High Schools.†Additional coaching engagements include serving as the Brass Coordinator and Instructor for the Atlanta Youth Wind Symphony, Emory Youth Symphony Orchestra, and the Westminster Summer Band. Her students have been accepted to prestigious universities such as the Juilliard School, the Curtis Institute of Music, Manhattan School of Music, Indiana University, and Florida State University.
Before concentrating on education and conducting, Ms. Fairchild performed concerts around the world, touring the United States, mainland China, and Japan. She has performed with Doc Severinsen, Timofei Dokschitzer and The Indigo Girls. She is a founding member of the Ivy Street Brass and is currently staff trumpeter for First Baptist Church of Decatur, Georgia. Her professional affiliations include AFM, ITG, TPIG, GMEA, an MENC.
kayfairchild@atlantatrumpetensemble.com
David
Fairchild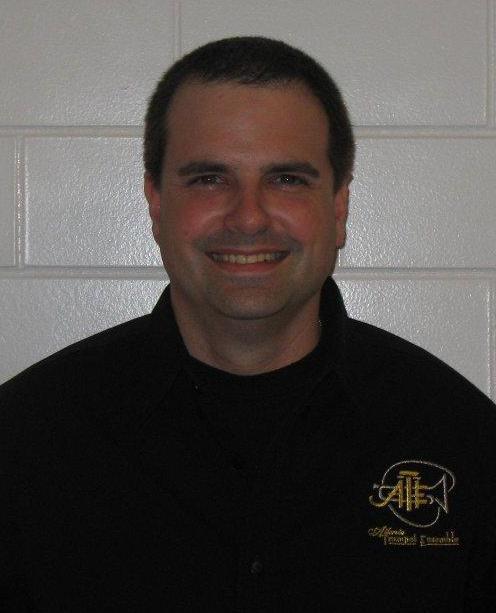 Mr. David Fairchild serves in many capacities, and is gaining recognition as a conductor and performer in the Metropolitan Atlanta area. A native of that city, David graduated with a Bachelor in instrumental music education from Georgia State University, and is currently the band and choral director at Lakeside High School in Atlanta. Mr. Fairchild received a masters in music education from the University of Georgia in 2012, and has recently entered candidacy pursuant to a Doctor of Education degree at the same institution. David's dissertation will most likely involve the history and contributions of the Air Force Bands.
In addition to his teaching duties, Mr. Fairchild is also an enlisted Tech Sargent in the Air National Guard Band of the South and is stationed at McGhee-Tyson ANG in Knoxville, TN, where he has received several awards for outstanding achievement. In the National Guard, David performs in a variety of capacities, including lead trombone with Eagle Flight Jazz Band, euphonium in the ANG Concert band, and is both a singer and trombonist in Sound Barrier, the ANGBOTS rock band. Mr. Fairchild is also a member of several small ensembles and is a sound engineer. SRA Fairchild is the NCO in charge of the newly formed trumpet ensemble for the ANG band.
David Fairchild is also the co-founder and co-director of the Atlanta Trumpet Ensemble and Atlanta Trumpet Festival, both of which were projects that were brought about with the partnership of Ms. Kay Fairchild. The ATE has performed many worked in venues across the Southeast, and is gaining a demand as a premier trumpet ensemble. The Atlanta Trumpet festival, started in 2004, has become one of the largest festivals in the country.
Mr. Fairchild's background is in Trombone performance, education, and conducting. He has performed in concert in the U.S., Taiwan, China and Japan, and has studied with Dr. Thomas Gibson, Rich Mata, Scott Hartman, and Michael Moore. Mr. Fairchild is also a founding member of the Ivy Street Brass. He is currently working on starting his master degree in conducting, and spends his free time with his daughter Katy and his son Joshua.