Artists and Conductors
of the Atlanta Trumpet Festival
2004: Mike Barry | Kevin Lyons | Christopher Martin
2005: Peter Bond | Bradley Ulrich | Gordon Vernick
2006: Michael Anderson | Mark Clodfelter | Vincent DiMartino
2007: Kevin Eisensmith | Mark Clodfelter | Scotty Barnhart
2008: Thomas Hooten | Kevin Lyons | Brandon Craswell
2009: Ramon Vasquez | Kevin Eisensmith | Mark Clodfelter | Thomas Hooten
2010: James Ackley | Mark Clodfelter | Kelly Rossum | Clayton Chastain | Rebecca Wilt
2011: Eric Yates | Lew Soloff | Mark Clodfelter | Clayton Chastain | Rebecca Wilt
2012: Kelly Rossum | Christopher Moore | Mark Clodfelter | Clayton Chastain | Rebecca Wilt
2013: Robert Frear | Clayton Chastain | Doug Lindsey | Rebecca Wilt
2014: Marie Speziale | Clayton Chastain | Doug Lindsey | John Bryant | Rebecca Wilt


2004: Charles Jackson | Freddy Martin | David Fairchild
2005: Charles Jackson | Bradley Ulrich | Charles Brown
2006: Charles Jackson | Gary Gribble | Ryan Forbes
2007: Charles Jackson | Carol Doemel | James Seda | Mark Clodfelter
2008: Kay Fairchild | Scott Stewart | Mark Clodfelter
2009: Charles Jackson | William Stowman | Mark Clodfelter
2010: Charles Jackson | Bucky Johnson | Mark Clodfelter
2011: Charles Jackson | Andrew Poor | Mark Clodfelter
2012: Charles Jackson | David Fairchild | Mark Clodfelter
2013: Charles Jackson | David Fairchild | Doug Lindsey
2014: Charles Jackson | David Fairchild | Doug Lindsey

---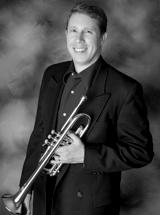 James Ackley
artist/clinician - 2010 festival
Classical trumpeter, James Ackley, is an internationally acclaimed trumpet solo artist with numerous appearances that have included orchestras, wind ensembles and chamber groups that have spanned the globe. Ackley has frequently performed as a recitalist throughout North America, South America, and Europe. On a tour through Venezuela, critics described him as "one of the best trumpet players in the world." The Hartford Courante described him as, "a true artist'¯and the Free Times called James one of the nation top trumpeters. James Ackley is currently under Andes International Management.
Ackley received his B.M. from Baldwin-Wallace College Conservatory of Music and his M.M. from the Cleveland Institute of Music. Former teachers include Michael Sachs (principal trumpet of the Cleveland Orchestra), James Darling (former member of the Cleveland Orchestra), Mary Squire (former principal trumpet with the Ohio Chamber Orchestra) and Eugene Blee (former principal trumpet of the Cincinnati Symphony). Currently, Ackley is Associate Professor of Trumpet at the University of South Carolina School of Music after holding the same position at the University of Connecticut for six years prior. Formerly principal trumpet and soloist of the Bogota Philharmonic Orchestra, Ackley has previously held positions as principal trumpet with other orchestras throughout Mexico, the United States and South America. He currently holds the position of principal trumpet with the Augusta Symphony (GA) and South Carolina Philharmonic Orchestras.
Ackley has had the opportunity to work with musicians such as Francisco Rettig, Enrique de Patron, Placido Domingo, Fito Paez, Eddie Martinez, Arturo Marquez, Ricardo Zohn-Muldoon, James Levine, Zubin Mehta, Leonard Bernstein, Christoph Eschenbach, Louis Lane, Jesus Lopez-Cobos, and JahJa Ling, among others. He has collaborated with notable modern composers such as Karim Al-Zand (Concertino for Trumpet and Orchestra), Robert J. Bradshaw (Sonata for Trumpet & the opera Gabriel) and Cherilee Wadsworth-Walker (Suite for Unaccompanied Trumpet); performing Bradshaw's Sonata at the 2004 International Trumpet Guild Conference (recorded on his Recital Music for Trumpet album) and Al-Zand's Concertino at Carnegie Hall. Ackley has appeared as a guest artist on the "Music for Everyone" program of the Bogota Philharmonic and on several national television programs in the countries of the U.S., Colombia, Paraguay, Venezuela, Ecuador and Mexico. He has recorded with several orchestras, most notably the Grammy Award winning Bogota Philharmonic, as well as numerous television, radio and movie scores.
His two solo recordings, Recital Music for Trumpet (2007 Claronade Records) and Lirico Latino: songs for trumpet (2008 MSR Classics) have both received critical acclaim, and as a founding member of the professional trumpet ensemble Tromba Mundi, they released their first CD under the MSR Classics label (2009). In 2010, James recorded Robert J. Bradshaw opera .Gabriel (2010 Beauport Classical), an opera about the dangers of withdrawing from society due to technology and networking. The trumpet plays one of the main characters, Gabriel. An enigmatic voice of hope, solitude and desperation.
Ackley maintains an active performance schedule; performing solo recitals, concerts and clinics throughout the U.S. and abroad. He is often seen as a judge for the National Trumpet Competition and sits on the board of directors of the International Trumpet Guild. His musical arrangements are exclusively published under the editorial visages of Cimarron Music Press and AK Brass Press.
James Ackley is a Yamaha Performing Artist, performing exclusively on Yamaha trumpets.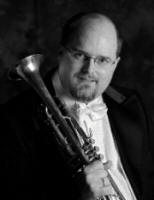 Michael Anderson
artist/clinician - 2006 festival
Michael Anderson is an assistant professor of trumpet at the Wanda L. Bass School of Music at Oklahoma City University. He teaches applied trumpet, directs brass chamber music ensembles, including the Blackwelder Brass, OCUĆ¢ā'¬ā"¢s scholarship graduate brass quintet, Brass Methods and History of Rock and Roll. Before his appointment to the Bass School of Music, Anderson was on the faculty for 18 years Dana College in Blair, Nebraska.
Professor Anderson is a member of the Board of Directors of the International Trumpet Guild, executive director of the ITG web site, and chairman of the ITG technology committee. He is a regular columnist for the ITG Journal and serves on the Editorial Committee as a peer reviewer of submitted articles.
He was project manager of the ITG Journal anniversary CD-ROM, which made available all ITG Journals and Newsletters in searchable, electronic format. He is founder and administrator of the Trumpet Players International Network (TPIN), the oldest and most active Internet discussion list dedicated to the trumpet.
His degrees are from Illinois State University (BM), and the University of Nebraska-Lincoln (MM). Primary teachers have been Dennis Schneider, Herbert Koerselman, and Arnold Jacobs. During his 2003 sabbatical, Anderson observed and studied with master teachers including Bill Adam, Vincent DiMartino, Ronald Romm, Michael Ewald, Karl Sievers, and William Pfund.
He is a member of the Oklahoma City Philharmonic, the Lyric Theatre Orchestra, and is in demand as a freelance artist, soloist and clinician. Before moving to Oklahoma, Mr. Anderson was a 21-year member of the Lincoln Symphony Orchestra, and performed often with the Omaha Symphony and Opera Omaha. He was a founding member of the Omaha Brass Ensemble and of the Nebraska Brass, and was a member of the Palladium Brass Quintet. He was musical director for the Omaha Big Band and the Omaha Jazz Youth Project. He is an active freelance trumpeter, and has played for numerous national tours; recording sessions; and jazz, orchestra and chamber music engagements.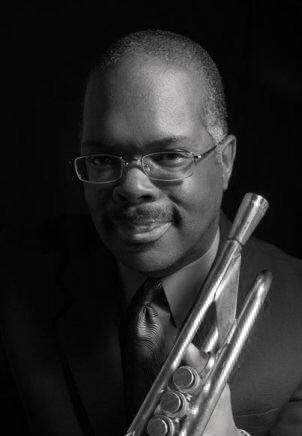 Scotty Barnhart
artist/clinician - 2007 festival
"Scotty Barnhart........bears watching.....laid out assured melodic lines in a singing, silvery tone."
- Jon Pareles, The New York Times
Whether it is performing as a featured soloist with The Count Basie Orchestra in venues all over the world, playing muted solos behind legends Frank Sinatra, Cab Calloway, Joe Williams, Rosemary Clooney, or Tony Bennett, appearing with pianist Marcus Roberts at Carnegie Hall, or leading his own quintet at major Jazz festivals and night clubs, musicians and critics alike have acknowledged the emergence of a new and original voice in the world of Jazz. Trumpeter, composer, clinician and arranger, Scotty Barnhart began receiving critical acclaim from his work with Marcus Roberts who featured him alongside Wynton Marsalis on the 1990 release of Deep In The Shed (RCA/Novus), and the accolades continue.
Also a university professor and published author who resides in Los Angeles, California, Tallahassee, Florida, William Terrell "Scotty" Barnhart was born in Atlanta, Georgia, on October 27, 1964. His earliest exposure to music was hearing his mother sing in the choir at Atlanta's historic Ebenezer Baptist Church where he was christened by Dr. Martin Luther King, Jr., and baptized by Dr. King, Sr. In addition to singing in the youth choir, Scotty began playing trumpet solos during regular Sunday morning worship services and special occasions.
While in high school, Scotty was chosen first chair trumpet for the all-district, all-county, and all-state bands, and was chosen to attend the prestigious summer music camp at Northwestern University. He was also selected as first trumpet and soloist for the NFL's Atlanta Falcon Band and the Atlanta Community Orchestra. The Atlanta Branch of the NAACP selected him as one of the "Outstanding Young Person's Of The Year for 1981" and upon his high school graduation, Scotty was named a member of the Jazz Abroad program that toured Europe for three weeks. The King family presented him with a music scholarship in honor of the mother of Dr. King, Jr., The Alberta Williams King Scholarship for Music and he was also the recipient of The Count Basie Scholarship from the estate of William "Count" Basie. These scholarships were used to attend Florida A&M University in Tallahassee, Florida, where he obtained a B.S. Degree in Music Education and was an active member of the music fraternity Kappa Kappa Psi and all music ensembles including the world renowned Marching 100.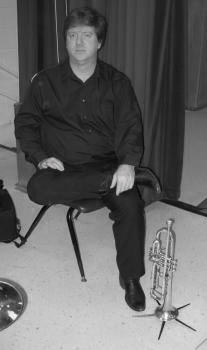 Mike Barry
artist/clinician - 2004 festival
Michael Barry graduated from Lawrence University with a Bachelor of Music degree in trumpet performance, and continued his education at the Eastman School of Music, receiving a Masters degree in Jazz and Contemporary Media.
Mr. Barry moved to Atlanta in 1990 and performed with the house band at Ruperts nightclub until late 1995. He joined the Peachtree Brass in the early part of 1996.
He has a wide range of performance credits. He is a frequent performer with the Atlanta Symphony Orchestra in its "Pops" concerts. He has recorded broadcast music for CNN (for the shows "Sports Tonight", "Crossfire", etc.), The Cartoon Network ("Space Ghost: Coast to Coast"), and the station identifications for the Global Catholic Channel, EWTN.
More recently, he has recorded with matchboxtwenty on their latest CD, "Mad Season" and performs on all music for CNN International News as well as the theme for the CNNFN show Street Sweep.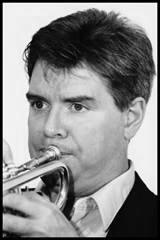 Peter Bond is in his thirteenth season as a trumpeter with the Metropolitan Opera. Prior to his appointment to the Met Orchestra, Mr. Bond spent five years as Principal Trumpet of the New Mexico Symphony Orchestra in Albuquerque.
A native of Rockford, Illinois, Mr. Bond grew up playing in a local drum and bugle corps, and was interested primarily in drum corps and big band jazz throughout high school and college. After receiving a BA in Music Education from Western Illinois University, an invitation from Georgia State University Director of Bands, Robert Morsch brought him to Atlanta as a graduate assistant to Dr. Morsch. At GSU Mr. Bond began serious study of orchestral trumpet playing with John Head, Principal Trumpet of the Atlanta Symphony Orchestra who also became a mentor. ASO trumpeter Larry Black and GSU Music Department Chairman and trumpeter Steven Winick were also important influences. After receiving his Masters Degree in 1981, Mr. Bond remained in Atlanta, enjoying a busy freelance career before winning the New Mexico position in 1987. During these years Mr. Bond continued his study of orchestral playing, making frequent trips to Illinois to study with members of the Chicago Symphony Orchestra.
In addition to the Metropolitan Opera and New Mexico Symphony, Mr. Bond has also appeared with the Atlanta Symphony, New York Philharmonic, New York City Opera, Atlanta Ballet, New York City Ballet, Santa Fe Opera, and at the Santa Fe Chamber Music Festival.
As a teacher, Mr. Bond was on the music faculty at Rutgers University for 10 years, and is associated with the Hartwick College Summer Music Festival. Coming full circle, he even spent five summers coaching the drum and bugle corps where he began playing in 1968.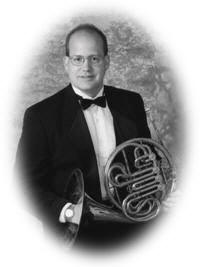 Charles Brown
adult ensemble conductor - 2005 festival
A graduate of Fayette County High School, Mr. Brown received his undergraduate degree in Music Education from the University of Georgia. Upon completion of his studies at UGA, Mr. Brown attended the University of Illinois and received a Masters Degree in Horn Performance. Mr. Brown then joined the United States Army Ground Forces Band based out of Ft. McPherson, GA where he served as a soldier-musician for 4 years. After leaving the Army, Mr. Brown served 8 years as the Director of Bands At Central Gwinnett High School. While at Central Gwinnett, Mr. Brown established a reputation of being a fun but tough director with many students going on to advanced music studies in college.
Mr. Brown has been an active freelance artist in the Atlanta area for over 15 years, performing with many different musicians and groups throughout the southeast. In addition to performing, Mr. Brown has an active horn studio and has produced several of the top student musicians on horn in the Atlanta metro area. Mr. Brown is also an active clinician providing master classes on many different topics for musicians in the Atlanta metro area.
Currently, Mr. Brown is the Director of Instrumental Music Ministries at Hebron Baptist Church in Dacula, GA. His duties include conducting the Worship Orchestra, Celebration Orchestra, Beginning Band and overseeing the Hebron School of Music. He resides in Dacula with his wife Kim and their two daughters Abby and Anna.
Dr. John Bryant is a native of Asheville, NC. He began his study of the trumpet at age 10 and has since studied with Kieg Garvin, Mark Clodfelter, John Rommel, Michael Tunnell, and James Ackley. John holds a Bachelor of Music degree from the Indiana University Jacobs School of Music, a Master of Music degree from the University of Louisville, and Doctor of Musical Arts from the University of South Carolina. In 2002, John made his Carnegie Hall solo debut at the age of eighteen. Since then, he has soloed with such groups as the St. Paul Chamber Orchestra , the Georgia Brass Band, Pan-Harmonia Chamber Music, the Keowee Chamber Players, Smokey Mountain Brass Band, the Blue Ridge Civic Orchestra, the Central Kentucky Concert Band, and others.
John has performed extensively in more than 30 states as well as many performances abroad in Europe and Asia. In 2008, John won the Naumann Trumpets Award for Artistry and 1st place at the National Trumpet Competition in the Reiche Baroque Solo Division playing a replica 18th century instrument. John regularly performs with the Savannah Philharmonic Orchestra,
Symphony Orchestra Augusta
,
The Georgia Brass Band
, and
Mercury Orkestar
. In addition to being a well-known member of Atlanta's freelance music scene, John also serves on faculty at
Young Harris College
and the

Atlanta Music Project
. J
ohn also teaches a private studio of students and is a member of both the International Trumpet Guild, Georgia Music Educators Association, and National Association for Music Educators.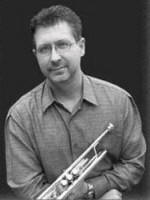 Mark Clodfelter
artist/clinician & adult ensemble director - 2006-2011 festivals
Mark Clodfelter hails from Winston-Salem, North Carolina. He is currently one of the most active performers in the Southeast and can be heard as Principal Trumpet of the Asheville Symphony Orchestra and the Trade Winds (Tamp Fl.) as well as split lead with the DiMartino/Osland Jazz Orchestra (DOJO) and the Kentucky Jazz Repertory Orchestra. Mark is a founding member and guest artist with the Giannini Brass and is a Yamaha Performing Artist. In addition he is currently Co-Conductor of the Blue Grass Area Jazz Ambassadors.
As a soloist, Mark has appeared throughout the United States, Germany, France, Switzerland, Italy, and Ireland, with orchestras, organists, wind ensembles, brass ensembles, and jazz bands. He has recorded extensively in styles ranging from classical to rock including the 2004 Grammy Nominated Self Contained¯ with the UK Jazz Ensemble. He has appeared with such headliners as The O' Jays, Gladys Knight, Mannheim Steam Roller, the Moody Blues, Doc Severinson, Bob Mintzer, Lou Rawls, and Ray Charles. Recent solo appearances have included the World Premier of Lawrence Bitensky revision of Awake You Sleepers for trumpet and wind ensemble, tours and concerts with the UK Jazz Ensembles, soloist with The Saxton Cornet Band at the Great American Brass Band Festival and the acclaimed Chautauqua Music Festival, and solo appearances at the 2003, 04 and 05 Kentucky Music Educators Conventions. Additionally Mark was featured at the 2005 Florida and Southern Division MENC Convention in Tampa as well as the 2005 Tennessee Music Educators Convention in Nashville.
Mark is Professor of Trumpet at the University of Kentucky in Lexington, Kentucky. Prior to this appointment he was Instructor of Trumpet and Director of the Jazz Band as a member of the faculty at Mars Hill College. From 1996- 2005 he spent summers playing Lead Trumpet for the Flat Rock Playhouse, the state theatre of North Carolina. In 1996 he served on the faculty of the prestigious Eastern Music Festival as a member of the Eastern Philharmonic Orchestra and chamber music coach. Mark has also held positions with the Greensboro Symphony, the Western Piedmont Symphony, the Salisbury Symphony, the Greenville (SC) Symphony, and from 1999 through 2002, served as Artistic Director and Conductor of the Smoky Mountain Brass Band.
Mr. Clodfelter holds a Bachelor of Music Education Degree from Lenoir-Rhyne College. While earning his Master of Music Degree from the North Carolina School of the Arts, Mark received a fellowship as Lead trumpet for the NCSA Jazz Ensemble where he also served as co-principal trumpet for the NCSA Orchestra, and was a winner of the 1990 International Music Program Concerto Competition.
Sought after as a clinician, Mark makes numerous appearances annually as guest adjudicator, instructor, and soloist nationally at both the High School and Collegiate level. He has written and developed educational programs among which are the Brass Builders Clinics and the acclaimed Science of Sound interdisciplinary presentation. In 1991 he was appointed to the North Carolina Resident Artist roster and continues to pursue educational endeavors through schools, communities, and an active private studio.
Mark plays Yamaha trumpets and Curry mc Mouthpieces.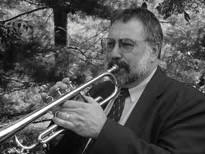 Vincent DiMartino
artist/clinician - 2006 festival
Vince DiMartino is one of the most sought after trumpet performers and educators. Since graduating from The Eastman School of Music in 1972, professor DiMartino had taught at the University of Kentucky until 1993. At that time, Mr. DiMartino began a new appointment as Distinguished Artist in residence at Centre College in Danville, Kentucky. There he teaches trumpet, brass and jazz ensembles, and jazz history. He has served as the Music Chair and is currently coordinator of the Centre College Instrumental Program. He is distinguished Matton Professor of Music at Centre College.
Vince DiMartino is equally known as a jazz artist. He has been the lead and solo trumpet in the Lionel Hampton Band, the Chuck Mangione Band, the Clark Terry Band and The Eastman Arranger's Holiday Orchestra. He has also performed with some of this country;s finest college jazz ensembles. Vince has been a member of the artist-faculty of the highly acclaimed Skidmore Jazz Institute since its inception in 1988 working with fellow artist-teachers Milt Hinton, Todd Coolman, Ed Shaughnessy, Frank Mantooth, Curtis Fuller, Dick Oatts and Pat LaBarbera.
The International Trumpet Guild has featured Mr. DiMartino as an artist-clinician in major solo programs at their conferences including Louisiana State University, University of Gothenburg-Sweden, University of Colorado, University of New Mexico, University of Denver and London, England. DiMartino also was a guest at the University of Kentucky Conference in 1998, an event that Professor DiMartino hosted at this same location in 1982.
He has served twice as President and Vice President of The International Trumpet Guild as well as a member of its Board of Directors for two terms. He serves as chair of the Board of Directors of The National Trumpet Competition in Washington, D.C.
Mr. DiMartino has been soloist with many symphony orchestra including Cincinnati, Buffalo, Sante Fe, North Carolina, Orlando, Baton Rouge and Rochester, New York. He also appeared as guest soloist with the Boston Pops on their Summer Tour and a national television broadcast of the same. He has also been a soloist with the Army Blues Jazz Band, The Army Brass Band, The U.S. Air Force Band of Flight and The United States Marine Band. Mr. DiMartino is the first civilian to perform with this ensemble. He is also co-founder of the New Columbian Brass Band, a turn-of-the-century town band, with Dr. George Foreman, Director of the Norton Center for the Arts at Centre College. The band has recorded three CD for Dorian Records.
Mr. DiMartino is also prominently featured on some of the Cincinnati Pops Orchestra most recent recordings including, Mancini Greatest Hits Bond and Beyond Big Hit Parade, and ¯Hollywood Greatest Hits¯. He recorded Mel Torme "Christmas Album" as lead trumpet. Mr. DiMartino also has completed a recording project on Summit Records with jazz artists Allen Vizzutti and Bobby Shew and The Summit Brass called, "Trumpet Summit¯.
With Dr. Schuyler Robinson, Mr. DiMartino made a recording for Mark Records with the DiMartino-Robinson trumpet and organ duo entitled "Orchestral Favorites for Trumpet and Organ. The ITG has designated this CD as its membership gift CD. The duo was awarded a National Endowment for the Arts Fellowship. In the summer of 1994 he performed in the Lincoln Center with The Canadian Brass, The New York Philharmonic Brass and The New York Brass. He also was a featured artist-teacher at the Kiev International Trumpet Competition in 1998.
Throughout his teaching career, Professor DiMartino has been a member of the artist faculty of many international seminars and courses. These include The Empire Brass Quintet-Tanglewood summer program, The Spanish Brass Festival in Alzira-Spain, The Kalavrita Brass Course in Greece, as well as seminars in England, Ukraine, Thailand, Germany and Canada.
He is 2004 CASE Professor of The Year for the state of Kentucky. This award is given nationally each year to one person in each state in The United States.
Mr. DiMartino is a Yamaha Performing Artist.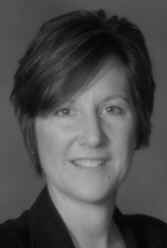 Carol Doemel
high school ensemble conductor - 2007 festival
Carol Doemel is the Director of Orchestras at Lassiter High School. She received her Bachelor of Music degree in Music Performance from Florida State University in 1984. That summer, Mrs. Doemel was accepted into the graduate program at the Cleveland Institute of Music. She decided to delay her graduate degree to serve her country, and won the position as Principal/Solo trumpet in the United States Army Forces Command Band, touring nationwide from 1984-1991. Following her military service, Mrs. Doemel received her Masters of Music degree in Performance from Georgia State University, and followed with a post-baccalaureate degree in String Education. Mrs. Doemel maintains an active playing career and has performed with the Atlanta Ballet Orchestra, Atlanta Symphony, Macon Symphony, Columbus Symphony, Augusta Symphony, Peachtree Pops Orchestra, and the Atlanta Pops Orchestra. Mrs. Doemel is a frequent adjudicator and clinician in the Atlanta area. She is an active member of the Georgia Music Educators Association and was selected as a Master Judge for the organization, and a member of the Music Educators National Conference. She enjoys spending time with her husband, Chris, her 9-year-old, Sydney (violinist and gymnast) and her 18-year-old, Curt (cellist and wrestler).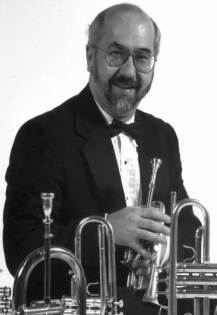 Kevin Eisensmith
artist/clinician - 2007 & 2009 festivals
Kevin Eisensmith is Professor of Trumpet at Indiana University of Pennsylvania, where he also directs the IUP Trumpet Ensemble and the IUP Jazz Ensemble.
He holds a Bachelor of Science in Music Education degree from Indiana University of Pennsylvania (1978), a Master's degree in Music Performance from Georgia State University (1982), and a Doctorate of Musical Arts in Performance degree from Temple University (1994). Dr. Eisensmith has studied with John Head, former principal trumpeter with the Atlanta Symphony and with Seymour Rosenfeld, former second trumpeter with the Philadelphia Orchestra.
Dr. Eisensmith served as the solo trumpeter with the U.S. Army Forces Command Band (FORSCOM'S OWN) in Atlanta, Georgia from 1979 through 1984 and performed over 700 concerts through 26 states and the Virgin Islands during this period. As a free-lance artist, Dr. Eisensmith has worked with Carol Channing (Hello Dolly!), Richard Harris (Camelot), Barbara Eden (Woman of the Year), Judy Collins, Andy Williams, The Osmond Brothers, Bob Hope, Bernadette Peters, Julio Iglesias, Gladys Knight and the Pips, Doc Severinson, Shari Lewis, Peabo Bryson, Aaron Neville, Roberta Flack, Melissa Manchester, the Lettermen, the Moody Blues, Natalie Cole, Olivia Newton-John, LeAnn Rimes, Marvin Hamlisch and Peter Nero. He has performed as principal trumpeter with many regional orchestras in the Atlanta, Pittsburgh and Philadelphia areas and frequently served as an extra trumpeter with the Atlanta Symphony Orchestra. Since 1998 Dr. Eisensmith has served as the principal trumpeter with the Johnstown Symphony Orchestra.
He has published numerous articles in such magazines as The Sinfonian (official magazine for Phi Mu Alpha Professional Music Fraternity), The Instrumentalist, The International Trumpet Guild Journal and the Bluegrass Music News (official magazine of the Kentucky Music Educators Association). For fourteen years (1991-2005) Dr. Eisensmith served as compiler and editor for the "Trumpet and Brass Programs" issue of the ITG Journal. He is a member of the Board of Directors for the National Trumpet Competition and is currently the Secretary of the 7,000-member International Trumpet Guild.
His students have established themselves as successful educators and performers. Many teach in the public schools in Pennsylvania and surrounding states, while others have gone on to instruction at the university level. Still other former students have achieved success as performers, and serve as members of military bands and symphony orchestras throughout the United States.
Dr. Eisensmith is a clinician for the C.G. Conn Corporation and performs on the Conn Vintage One B-flat and C trumpets and flugelhorn. He presents numerous clinics and guest appearances annually throughout the eastern and mid-western states.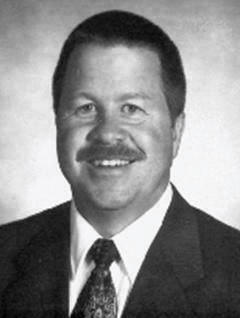 Dr. Ryan Forbes
adult ensemble conductor - 2006 festival
Ryan Forbes is presently serving the First Baptist Church of Decatur, GA as the Associate Pastor in Music and Worship Leadership. Among his responsibilities are planning and leading in worship, coordinating all music ministries, directing several choral groups (youth to adult), and directing the church orchestra. Ryan has over 25 years experience in church music and worship serving churches in North Carolina , Indiana , Kentucky , and Georgia . He is presently in his fifth year at First Baptist Church of Decatur coming from North Broad Baptist Church in Rome , GA where he served for over 17 years. In addition to his church related responsibilities, Dr. Forbes was an Adjunct Professor for the School of Fine Arts and a teacher for the Center for Ministry Education, both programs of Shorter College in Rome where he taught several courses related to music and worship. Ryan has led several worship conferences for various organizations throughout the years. He is an active hymn writer and arranger.
Ryan holds a Bachelor of Music degree from Georgia Southern University with a major in music theory and composition. His applied area is trumpet. He received his Master of Church Music degree from the Southern Baptist Theological Seminary in 1982. In 2002, Ryan earned the Doctor of Worship Studies from The Institute for Worship Studies in Jacksonville , Florida.
Ryan lives in Lilburn , GA with his wife, Cynthia, and his two sons, Tucker and Tanner.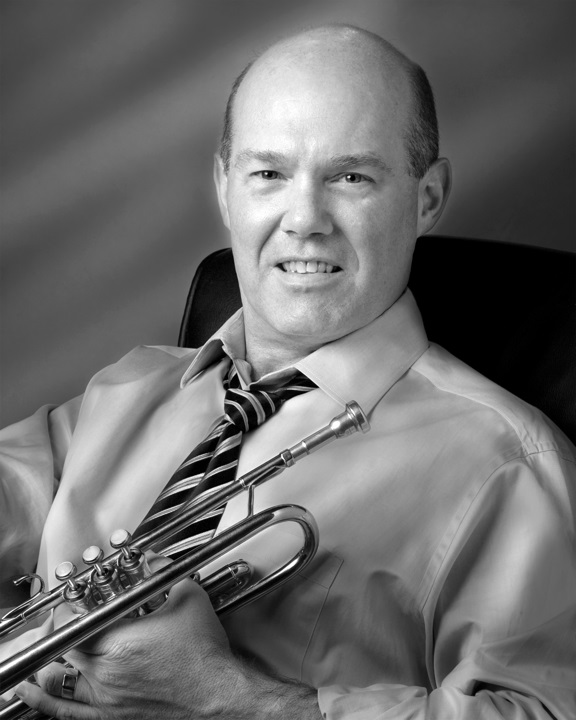 Robert Frear
artist - 2013 festival
I
n his ninth year as CSULB Director of Brass Studies, Rob Frear continues to appear nationally as a trumpet player and clinician. Reviewing his 2009 CD release "In the Big City, Peter Wood of the International Trumpet Guild Journal writes "Frear performs skillfully and artistically. His intonation is dead on, and he fearlessly and accurately executes the many virtuosic leaps and quick tonguing passages throughout. Touring North America as Principal Trumpet for Star Wars: A Musical Journey, Stephanie McKay of The StarPhoenix said he exhibited "the trumpet player Jedi-like concentration as he delivers his notes.A member of the Hollywood Bowl Orchestra since 1991, he has performed as Principal Trumpet with the Los Angeles Philharmonic, Los Angeles Opera, Los Angeles Chamber Orchestra, Hollywood Bowl Orchestra, Pacific Symphony, Long Beach Symphony, Pasadena Symphony, San Diego Symphony, Bolshoi Ballet, American Ballet Theater, Royal Opera (Covent Garden), and the Joffrey Ballet of Chicago.
Formerly Solo Trumpet of the Israel Philharmonic with Zubin Mehta, he has received critical acclaim throughout Europe ("a trumpet player of unparalled stamina¯ The HeraldScotland), North and South America, Australia, and the former Soviet Union. He has performed on the soundtrack of more than 60 motion pictures.
Rob Frear is a Yamaha performing artist and plays on mouthpieces by Gary Radtke.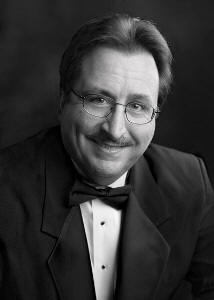 Gary Gribble
high school ensemble conductor - 2006 festival

G

Gary D. Gribble has been the Director of Bands at Pope High School since its opening in 1987. Under his guidance, the Pope Concert, Marching, and Jazz Bands have earned consistent Superior ratings and numerous awards from area and regional events. The Band Program at Pope has grown from its initial 92 students to over 290. Pope offers four symphonic bands, a 240 piece marching band, a jazz ensemble, and a percussion ensemble. Students are also encouraged to participate in woodwind choir, brass choir, brass quintet, woodwind quintet, saxophone ensemble, flute choir, trumpet choir, and trombone choir.

Mr. Gribble earned his Bachelor of Music Education Degree from Georgia State University. He also holds an Associate of Science Degree in Commercial Music from Georgia State. Prior to his arrival at Pope, he taught one year in Dekalb County, Georgia as the Assistant Director of Bands at Redan High School, and two years as Assistant Director of Bands at Lassiter High in Cobb County, Georgia.

Mr. Gribble earned a fine reputation as an adjudicator, guest conductor, and clinician in Georgia, South Carolina, Tennessee, and Florida. He has designed marching shows for bands across the southeast. His articles have been published in both "Fanfare" and "Today's Music Educator." He was on staff as a choreographer and production assistant for the 1996 Paralympic Games in Atlanta, Georgia.

Mr. Gribble is a member of the Georgia Music Educators Association, Music Educators National Conference, National Band Association, International Association of Jazz Educators, International Trumpet Guild, and the Percussive Arts Society. He was cited in 1987 as an "Outstanding Young Man of America," was selected for inclusion in the 1989-1990 edition of "Who's Who in American Education," was Pope High School's "STAR Teacher" in 1989-1990, and is listed in the 1992 and 1995 editions of "Who's Who Among America's Teachers." The Pope Marching Band, under Mr. Gribble's guidance, was awarded the 1992 "Sulder Shield of Marching Excellence" by the John Philip Sousa Foundation. In February 1994, Mr. Gribble has twice been awarded the recipient of the National Band Association "Citation of Excellence" for outstanding contributions to band and band music. He was named the 1994 state winner of the ASBDA "Distinguished Band Director" award. The Pope Marching Band has been selected to receive the National Band Association Citation of Marching Excellence for 1995. In 1999, Mr. Gribble was named a member of the Bandworld Legion of Honor and National Award of the John Phillip Sousa Society. In May 2001, he was featured on the cover of "School Band and Orchestra Magazine.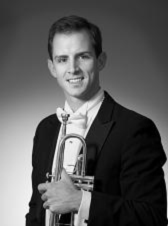 Thomas Hooten
artist/clinician - 2008 festival
The Principal Trumpeter of the Atlanta Symphony Orchestra, Thomas Hooten was born in Tampa, Florida. He earned his bachelor of music degree from the University of South Florida and his master's degree from Rice University. His primary trumpet teachers have included Armando Ghitallo, John Hagstrom, and Don Owen.

In 2000 Mr. Hooten won a trumpet/cornet position with "The President's Own" Marine Band in Washington, D.C., where he was often a featured soloist. Following his four year enlistment in the Marine Band, he became Assistant Principal Trumpeter with the Indianapolis Symphony, a position that he held for two years before coming to Atlanta.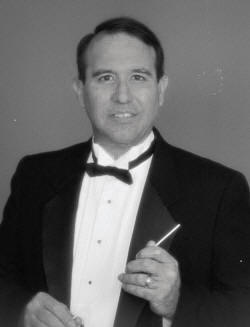 Dr. Charles Jackson
middle school ensemble conductor - 2004-2007, 2009-2014 festivals
Dr. Charles Jackson is currently in his 12th year as the Director of Bands at Dodgen Middle School and his 31st year as a professional educator. Prior to his appointment at Dodgen, he served as Director of Bands for six years in the Meridian Separate Public School System in Meridian, Mississippi. He served as Director of Bands at Campbell High School in Smyrna, Georgia from 1985 to 1993. Following his appointment at Campbell, Dr. Jackson served as Director of Bands at Garrett Middle school from 1993 to 1998. During the past 31 years, Dr. Jackson's bands have been awarded numerous superior ratings at regional, state, and international music festivals and competitions. He has had several students awarded positions in the Georgia All-State Bands over the past 25 years with some being awarded first chair positions in their section. In addition to his duties and responsibilities at Dodgen, Dr. Jackson maintains an active performance career on trumpet and an active trumpet studio. Two of his trumpet students were awarded first chair positions in the two Georgia Middle School All-State Bands in March of 2009. He performs frequently as a soloist and in chamber ensembles throughout the Metro Atlanta area and has performed throughout Florida, Mississippi and Illinois. Dr. Jackson currently performs in the Cobb Wind Symphony, the Les Still Swing Band Still Swingin', and the North Georgia Brass Quintet.
Dr. Jackson earned his Bachelor of Music Education degree from the University of Southern Mississippi. He earned the Master of Science degree in Music Education from the University of Illinois in Urbana-Champaign, Illinois. While at Illinois, Dr. Jackson was a trumpet student of recording trumpet artist David Hickman and a conducting student of Dr. Harry Begian. In 1994, Dr. Jackson earned his Education Specialist degree from Georgia State University while studying trumpet with Dr. Steve Winick. Dr. Jackson received his Doctor of Musical Arts degree in Music Education with cognate areas of Trumpet Performance and Conducting at the Shenandoah Conservatory in Winchester, Virginia. Dr. Jackson studied trumpet with the Atlanta Symphony Orchestra principal trumpet, Mark Hughes, and conducting with Dr. Scott Stewart at Emory University, for two years as part of his Doctoral studies.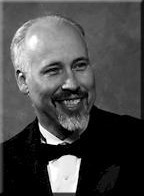 Bucky Johnson
high school ensemble conductor - 2010 festival
Bucky Johnson is Director of Bands, Emeritus at Georgia Tech. He has been a Music Educator for 30 years including work as a High School Band Director. He founded and served as the Director of the 300 member Atlanta Olympic Band from 1992-1996. Bucky, a percussionist, plays professionally and is also the Mayor of Norcross, Georgia. He currently serves on the Music Ministry Team at Oak Grove United Methodist Church. He and his wife, Janet, own and operate the Southern Star Music Festival.
Bucky Johnson was elected Mayor of Norcross in 2008 and re-elected in 2010. As mayor, he serves on the Norcross Development Authority, the Gwinnett Tech Foundation Board, the Partnership Gwinnett Implementation Committee, the Georgia Municipal Association's Legislative Committee and DC/DC Board, the Gwinnett Artworks Board, the Gwinnett Chamber of Commerce Board, the Istanbul Center Board and the Atlanta Regional Commission. He currently serves as the President of the Gwinnett Municipal Association, which represents the cities in Gwinnett County and he is on the Executive Board of the Metro Atlanta Mayor's Association. Bucky is a graduate of the 2009 Class of Leadership Gwinnett and the Atlanta Regional Commission's Leadership Institute. In January of 2010 he received the Carl Vinson Institute's Certificate of Recognition for city elected officials.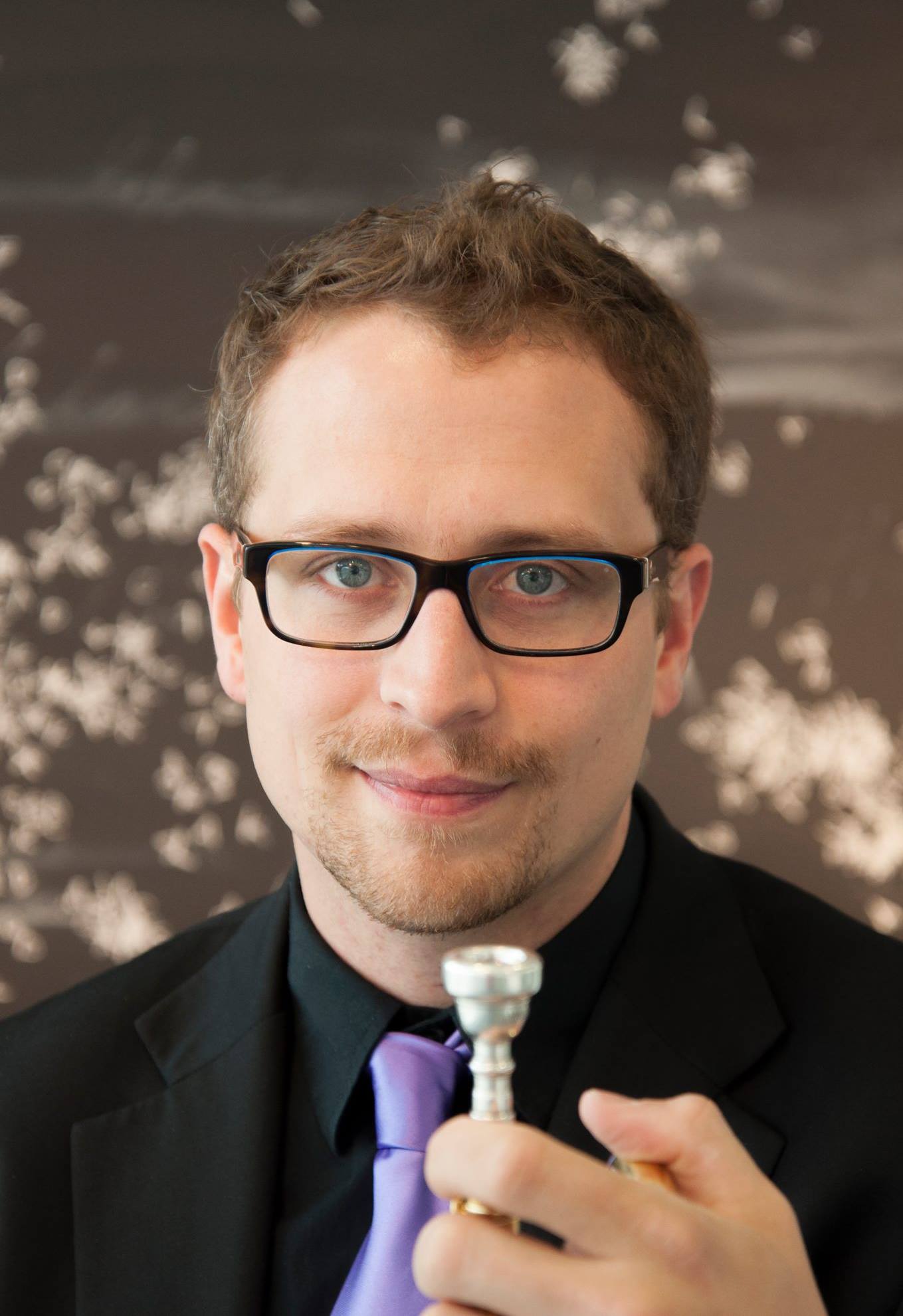 Dr. Douglas Lindsey
artist/adult ensemble conductor - 2013 - 2014 festival
Dr. Douglas Lindsey joined the faculty at Kennesaw State University in the fall of 2012, and is already very active all over the Atlanta area. Recently as a soloist, he has been a featured artist with the Kennesaw State Wind Ensemble, the Georgia Brass Band, at the Atlanta Trumpet Festival, and at the Trumpet Festival of the Southeast. Alongside pianist, Judy Cole, he has performed solo recitals all over the Southeast as a founding member of Duo Trompiano. In addition to solo work, Dr. Lindsey enjoys an active chamber music career as first trumpet with the Premiere Brass, as founding member of the Atlanta Trumpet League, and as a member of the Isthmus Brass. As an orchestral musician, he regularly performs as the principal trumpet of the Georgia Symphony Orchestra and spent two summers at the Aspen Music Festival where he played under the baton of some of the world's finest conductors.
As an educator, he maintains a vibrant studio of young trumpeters at KSU and at various high schools in the area. Most recently, the KSU trumpet ensemble garnered praise at the 2014 Trumpet Festival of the Southeast where they performed a world premiere by Michael Terry. Other studio accomplishments include a winner from the International Trumpet Guild scholarship contest and successful graduate school placements. Dr. Lindsey's duties as music history lecturer at KSU as well as his many experiences on the cornetto and the baroque trumpet reflect his keen interest in the fields of early music and musicology. As an avid composer and arranger, he enjoys creating work for trumpet ensemble, brass quintet, and brass ensembles. His published dissertation, "Beyond the Galant," is an arrangement of four Haydn symphonies for trumpet with historical information about Haydn, performance practice, and the history behind many of the works. This work is distributed by Hickey's music and available atwww.hickeys.com. His many other arrangements and compositions are available on his website www.dougtrumpeter.com.
Previous to his time at KSU, Dr. Lindsey played concerts all over Wisconsin, Minnesota, and Illinois with the acclaimed Wisconsin Brass Quintet. Prior to his tenure with WBQ, Dr. Lindsey performed with the Yale Faculty Brass trio in a series of concerts ending in Carnegie Hall in New York City. In addition to the faculty brass, Dr. Lindsey also pursued a busy schedule with the Atticus Brass Quintet –winner of the 2009 Aspen Music Festival Quintet Fellowship. With Atticus, Dr. Lindsey had the opportunity to play outreach concerts all over Connecticut, perform alongside the American Brass Quintet, and play an exclusive concert on the Millennium Stage of the Kennedy Center in Washington D.C.
Previous to earning his DMA at the University of Wisconsin-Madison, Dr. Lindsey studied with Allan Dean at Yale, earning his Master of Music with the distinction of winning the John Swallow excellence in brass prize. Prior to Yale he studied with Ray Mase, Louis Ranger, Kevin Cobb, Scott Moore and Richard Rulli. Dr. Lindsey received his music performance and music education degrees magna cum laude from the University of Arkansas-Fayetteville.
Dr. Lindsey is an Edwards Trumpet performing artist and clinician and plays Facet Mutes.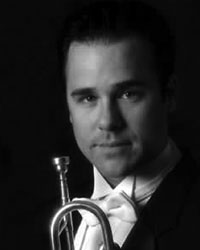 Kevin Lyons
artist/clinician - 2004 & 2008 festival
Kevin Lyons comes from Clinton, Mississippi, and has been interested in jazz and classical music from a very early age. Mr. Lyons attended the Cleveland Institute of Music where he received his bachelor's degree in music performance. While there, he was awarded the Bernard Aldestein Award in trumpet.
After conservatory life, he spent two years with the Glenn Miller Orchestra. Mr. Lyons has performed throughout the U.S., Canada, Japan, the Dominican Republic and the Caribbean. Mr. Lyons currently lives in Atlanta, Georgia, where he is a freelance musician and can be heard in several venues throughout the city. He recently won the audition as 4th Trumpet / Utility Trumpet with the Atlanta Symphony Orchestra.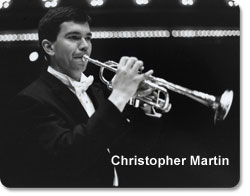 Christopher Martin
artist/clinician - 2004 festival
Christopher Martin was appointed principal trumpet of the Chicago Symphony Orchestra in 2005. Mr. Martin came to the CSO from the Atlanta Symphony Orchestra, where he served as principal trumpet since 2001.
Before joining the Atlanta Symphony, Mr. Martin was associate principal trumpet of the Philadelphia Orchestra. He was an affiliate trumpet professor at Emory University in Atlanta and Temple University in Philadelphia, and has given master classes at conservatories and colleges throughout the United States, including at the Manhattan School of Music. He has performed as principal trumpet with the Los Angeles Philharmonic, the Seattle Symphony, and the Grand Teton Music Festival.
Mr. Martin, a native of Marietta, Georgia, comes from a musical family. His father, Freddy Martin, is a band director for a prestigious Georgia private school, and his mother, Lynda Martin, sings in the Atlanta Symphony Chorus. While a member of the Atlanta Symphony Youth Orchestra, Mr. Martin trained with then-Atlanta Symphony Orchestra trumpeter Larry Black. He later received his bachelor degree in trumpet performance in 1997 from the Eastman School of Music in Rochester, New York, where his primary teachers were Charles Geyer and Barbara Butler. As principal trumpet of the Atlanta Symphony Orchestra, he can be heard on a number of recent recordings, including the ASO 2003 Grammy Award-winning recording of Ralph Vaughan Williams A Sea Symphony conducted by Robert Spano.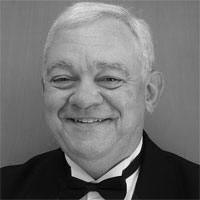 Freddy Martin
high school ensemble conductor - 2004 festival
Freddy Martin was born and educated through high school in Cobb County, Georgia. In high school Freddy was an all-state French horn player. He attended Jacksonville State University in Alabama where he received the Bachelor of Science degree in Music Education and was Vice President of the Sigma Nu Chapter of Phi Mu Alpha Sinfonia professional music fraternity. Freddy has done post-graduate work at Georgia State University in Atlanta.
Freddy is the founding director of the famed Spirit of Atlanta Drum and Bugle Corps and continues to serve the Corps today as director emeritus. Under his direction the corps has been recognized as one of the finest marching music units in the world. Freddy is now on the brass instructional staff of the Phantom Regiment Drum Corps from Rockford, Illinois.
Freddy served as director of the South Cobb High School Bands. Under his ten-year direction the band grew from a membership of 17 students to one of the finest high school bands in the country with a membership of 284 students. The band program had a nationally recognized marching band, a fine jazz band, and four very fine concert bands, along with three winter color guards. He most recently served as band director at Buford High School. When Freddy arrived at Buford the high school band program was beginning to rebuild from a low of seven members. On his departure from Buford the high school band program had grown to 75 playing members and a color guard of 22 members in a high school of less than 300 total students.
Freddy is a trained adjudicator by the Central States Judges Association and the Southern States Judges Association. He has served as a clinician and adjudicator in most of the fifty states and in England. He has been an active adjudicator for Bands of America for the past twenty five years and has judged the Bands of America National Championship over a dozen times. Freddy has adjudicated over forty Bands of America Regional Championships along with a number of local and regional band competitions. He is an active adjudicator with the New York Field Band Conference adjudicating dozens of N.Y.S.F.B.C local shows and the New York State Field Band Conference Championships several times. He has also participated in adjudicating many concert band festivals and contests. His concert band adjudication includes work in Georgia, Alabama, South Carolina, Florida, Texas, Mississippi and New York State.
Freddy is married to Lynda and they have two sons and a daughter. Chris, their oldest, is principal trumpet with the Atlanta Symphony Orchestra and was recently named Principal trumpet in the Chicago Symphony Orchestra. Crystal is now a senior at Jacksonville State in Psychology and performs regularly with stage productions and with the Jacksonville State Marching Band. Michael is a sophomore at Northwestern University where he is studying trumpet with Chris's former teachers Charles Geyer and Barbara Butler Geyer.
Freddy is in his fisteenth year as band director and brass specialist at the Westminster Schools.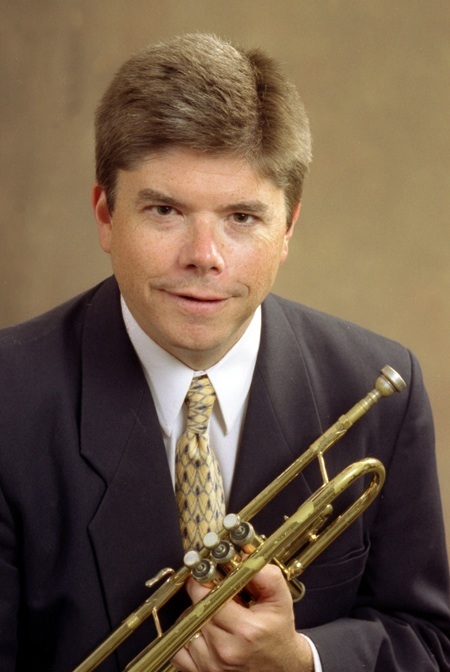 Dr. Christopher Moore
artist/clinician - 2012 festival
Grammy Award winner Christopher Moore is Associate Professor of Trumpet at Florida State University. He holds a Doctor of Musical Arts degree in Performance and Literature from the Eastman School of Music, a Master of Music in Performance from the University of New Mexico, and a Bachelor of Music in Performance from Florida State University. He has won numerous solo competitions, including top prize at the ITG competition and at state and regional MTNA competitions. Professor Moore has also been a finalist at the Ellsworth Smith International Trumpet Competition as well as the MTNA National Finals.
Prior to his appointment at Florida State University in 2003, Dr. Moore was Associate Professor of Trumpet at the University of Kansas where he directed the trumpet studio, conducted the trumpet ensemble and performed as a member of the Kansas Brass Quintet for seven years.
Dr. Moore served as Assistant Professor of Music at Morningside College (1989-1993), and from 1994 to 1996, was a full-time member of the professional brass quintet from Philadelphia, The Chestnut Brass Company, recording 4 CD, winning the Grammy Award in their field in February of 2000 with the CD Hornsmoke.
Dr. Moore ensemble experience includes the Jeunesses Musicales World Orchestra, the Eastman Wind Ensemble, Kansas City, New Mexico, Sante Fe, and Tallahassee Symphonies, as well as the New Mexico Brass Quintet, the Florida State Brass Quintet, and the Infinity Brass Quintet at Martha Vineyard.
Dr. Moore has presented clinics at the Midwest Band and Orchestra Clinic, the National Association of Wind and Percussion Instructors (NACWPI) National Convention, and has performed at the National MENC Conference.
Trumpet Ensembles under Dr. Moore direction have performed four times at International Trumpet Guild Conferences and consistently compete at the semi-finals and finals of the National Trumpet Competition. Dr. Moore's students consistently garner success at NTC, MTNA and ITG competitions and are routinely accepted to the top graduate programs in the country.
Dr. Moore was President of the National Association of Wind and Percussion Instructors from 2006-2008 and most recently, Dr. Moore was appointed to the Executive Board of the National Trumpet Competition. Dr. Moore is a Selmer Artist and can be heard on his first solo CD, Trumpeting the Stone, on the Mark Masters label and the recently released Progressive Etudes by Sigmund Hering for Carl Fischer Publications.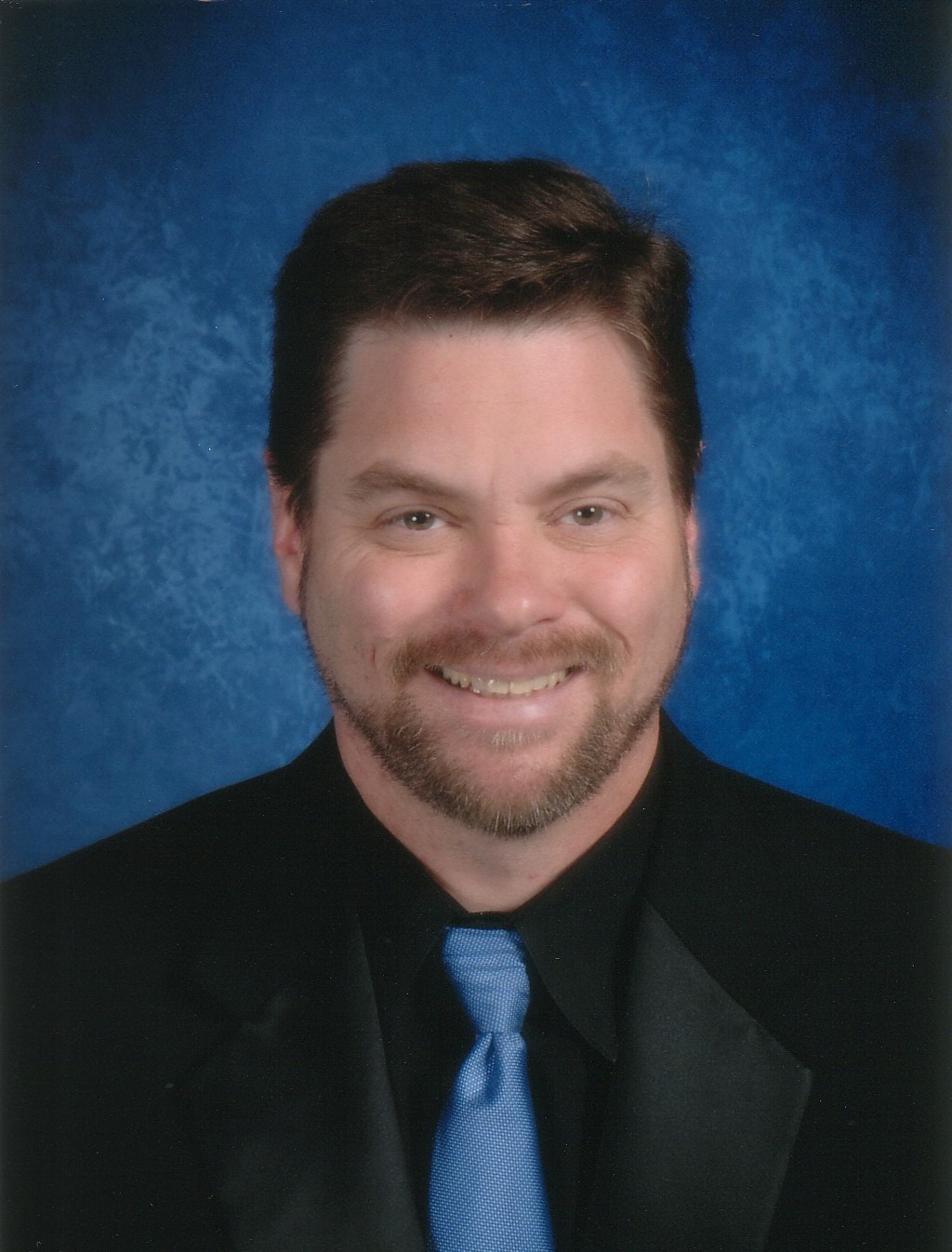 Dr. Andrew Poor
high school ensemble conductor - 2011 festival
Andrew F. Poor was appointed as the Associate Director of Bands at Fayette County High School in fall of 2010. Moreover, he has served on the part-time faculty of the Schwob School of Music at Columbus State University beginning in the fall of 2006 as a member of the Music Education Department. Additionally, he has served as the Associate Director of Bands at StarrĆ¢ā'¬ā"¢s Mill High School in Fayetteville, Georgia, as Director of Bands at Osborne High School in Marietta, Georgia, and at Haines City High School in Haines City, Florida. Dr. Poor holds the Doctor of Music Education degree as well as the Master of Music degree in Trumpet Performance from the University of Cincinnati College Conservatory of Music, Cincinnati, Ohio, and he previously received the Bachelor of Music Education degree (High Honors) from the University of Florida, Gainesville, Florida. Furthermore, Dr. Poor is a National Board Certified Teacher in the area of Early Adolescence to Young Adulthood-Music/Band as recognized by the National Board of Professional Teaching Standards. Likewise, he has been recognized in six editions of Whose Who Among America Teachers as well as the 2002 and 2003 Whose Who in America.
As a music educator at all levels, his ensembles have received numerous accolades and given several important performances; most notably, the 17th International Cultural Festival in Tottori, Japan in 2002, and the 1997 Florida Music Educators State Conference. Additionally, he conducted the Rising Starr Middle School Symphonic Band premiere of his composition, Acceptance, at the 2008 Midwest Clinic. Dr. Poor has been composing and arranging for concert bands and marching bands for many years with over 50 compositions and arrangements to his name. His published arrangements and compositions appear in the catalogs of C.L. Barnhouse, Northeastern Music Publications, and Eighth Note Music.
Dr. Poor is in demand as a clinician/consultant in the areas of curriculum development, student leadership, block scheduling, teacher training, middle school music education, and brass pedagogy, and has given presentations at numerous state and regional conferences, including the 2009 Midwest Clinic as well as conferences for the Ohio Music Educators Association, Florida Music Educators Association, and four times for the Georgia Music Educators Association. Furthermore, he has written articles for the Journal for the International Trumpet Guild, Florida Music Director, and the Quarterly Journal of Music Teaching and Learning. Moreover, he served for six years (2000-2005) as the Brass Caption Chair for the Drum Corps International Judge Administration Team, and has also worked as a music adjudicator for G.M.E.A, Drum Corps Midwest, Bands of America, and Winter Guard International, having judging numerous Regional, National and World Championships for these organizations. He is on the summer faculty of the Spirit Music Camps where he works with in-service teachers on a variety of professional development topics. In addition to his teaching responsibilities at Fayette County High School, he is the band director at Cleveland Elementary and Inman Elementary in Fayetteville, Georgia.Kelly Rossum is a jazz trumpet player and composer currently residing in New York, New York U.S.A. Known for combining modern improvisations with traditional jazz elements; his music continues to reach new audiences the world over.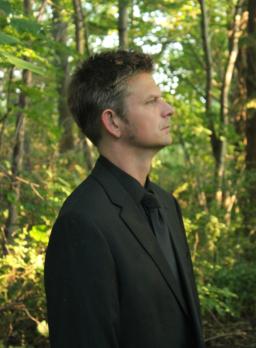 Kelly Rossum
artist/clinician - 2010 & 2012 festivals
Kelly Rossum is an international trumpet artist, improviser and composer. He has been invited to perform at multiple International Trumpet Guild Conferences, including Sydney, Australia and Bangkok, Thailand as well as repeat appearances at the Festival of New Trumpet Music and the Atlanta Trumpet Festival. He has performed everything from lead trumpet at New York famed Birdland jazz club, to natural trumpet in Bad Sackingen, Germany. As a recording artist, Kelly has released four albums as a leader and has appeared on over 40 recordings as a sideman.
A steadfast champion of new music, he has premiered compositions by Dave Douglas, Denis Colin, Peter Knight and numerous other musicians works. His own compositions, incorporating improvisational and contemporary avant-garde techniques, have been commissioned, performed and recorded by individual artists and large organizations alike. Kelly works have been premiered at the Spark Festival of Electronic Music and Arts and at the Society of Composers Incorporated annual conference. He has provided original scores for both film and dance and has received support from the American Composers Forum and the Jerome Foundation.
Dr. Kelly Rossum is currently Assistant Professor of Trumpet and Director of Jazz Studies at Christopher Newport University in Newport News, Virginia. Previous to this appointment, he was Visiting Assistant Professor of Trumpet and Director of Jazz Studies at Jacksonville State University in Jacksonville, Alabama and trumpet instructor and founder of the Jazz Program at MacPhail Center for Music in Minneapolis, Minnesota, one of the nation largest community music schools. He has also served as adjudicator for such prestigious competitions as the Carmine Caruso International Jazz Trumpet Solo Competition, the International Trumpet Guild Jazz Improvisation Competition and the National Trumpet Competition, Jazz Solo Division.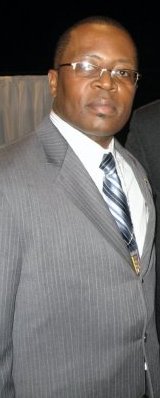 James Seda
high school ensemble conductor - 2007 festival
James O. Seda is currently the Director of Bands at Southwest Dekalb High School. A native of Nairobi, Kenya, Mr. Seda came to this country at the age of five and has lived in Atlanta ever since. He is a product of the Atlanta Public School System, having graduated from Southside Comprehensive High School in 1989. Mr. Seda received his Bachelors of Science Degree in Music Education from Florida A&M University. While there, he studied conducting with Dr. William P. Foster and Dr. Julian E. White. He was also in the trumpet studio of Dr. Marty Robinson. Mr. Seda is currently enrolled in the Masters of Music Education Program at Northern Illinois University in Dekalb, Illinois.
Mr. Seda has been the Director of Bands at Southwest Dekalb High School since 2001. Prior to that he served as Assistant Director of Bands at Chapel Hill Middle School for two years, the primary feeder school to Southwest Dekalb High School, also assisting with the band program at Southwest Dekalb simultaneously. Mr. Seda is a member of Kappa Kappa Psi National Honorary Band Fraternity, Phi Mu Alpha Sinfonia Fraternity, Alpha Phi Alpha Fraternity, the Screen Actor's Guild and MACE. Mr. Seda has been recognized and honored by Who's Who Among America's Teachers multiple times.
While attending Florida A&M University, Mr. Seda quickly placed himself in the musical elite, soon earning the principal trumpet chair in the FAMU Wind Ensemble and Symphonic Band, and the lead trumpet chair in the FAMU Jazz Ensemble. As a member of the world famous 'Marching 100' Mr. Seda served as trumpet section leader for two years, as well as being elected business manager, vice-president, and president in consecutive years.
Expanding beyond the walls of FAMU, Mr. Seda has performed in Paris, France, The Montreaux Jazz Festival in Montreaux, Switzerland and the North Seas Jazz Festival in The Haag, Holland. He has also performed in St. Thomas, Virgin Islands. Television and radio features are also to his credit as CNN displayed his talents in a television documentary on the life of jazz musician Jesse Stone. He has done studio sessions for television and radio commercials, as well as short films and movies. Mr. Seda also worked on the 20th Century Fox motion picture DRUMLINE as a music arranger, band organizer, instrumentalist, and actor extra.
Mr. Seda is in demand as a trumpet and band clinician and an adjudicator. He is also maintaining an active performance schedule, frequenting the jazz scene throughout the southeastern United States. Music has impacted and molded Mr. Seda's life, and he feels that he should share and expose his knowledge and experiences with his students so they may have the same opportunities. His educational philosophy is to foster a true understanding and appreciation of music by exposing his students to its many styles, therefore making them competitive and adaptive in any musical situation.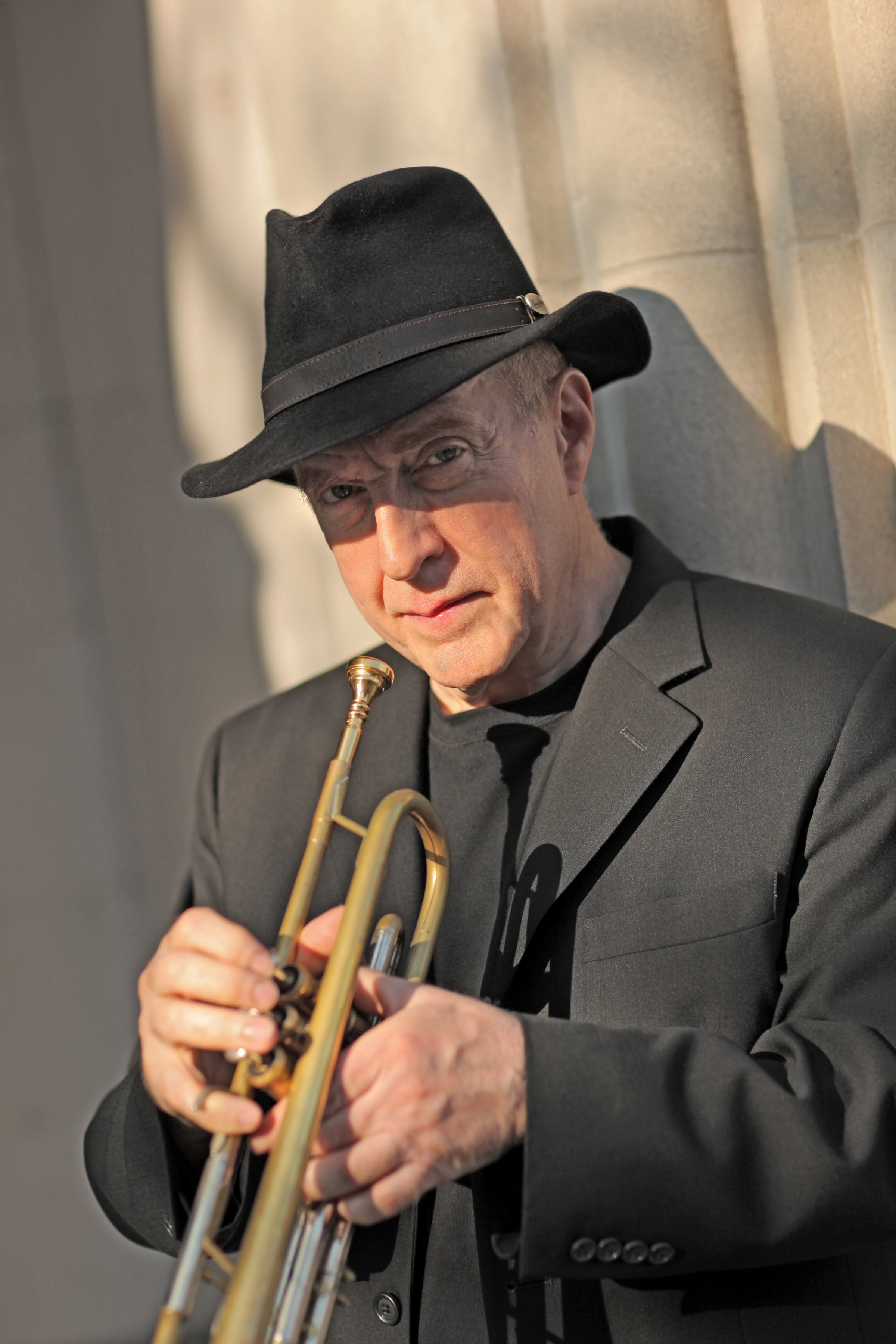 Lew Soloff
artist/clinician - 2011 festival
A consummate fixture on the New York jazz scene, Lew Soloff career is filled with a rich history of renowned sessions and world-class collaborations. From the time he eased into the east coast world of trend setting musicians in the mid 1960s, Soloff creative ventures have resulted in a respected body of work that places him in a category of true accomplishment and keeps his elegant and lyrical signatures in constant demand. Whether interpreting a standard or improvising on an original composition, his phrasing and note choices exemplify his unique voice. Soloff is known as a virtuoso with tremendous range and superior technical command, yet he exudes a wisdom for quietness and melody. Soloff's expertise includes trumpet, flugelhorn, harmon mute, plunger mute and he is particularly recognized for his work on piccolo trumpet.
Soloff's current schedule of engagements provides a varied platform for his music. Reaching back to his roots in Latin music, Lew Soloff And The Afro Cuban Ensemble is creating excitement around New York City. One of his early mentors was the acclaimed Cuban bandleader Machito and the lessons learned in that context have become an integral part of Soloff's repertoire. Stepping into the Gillespie tradition of melding American jazz and African-based Cuban rhythms, Soloff adds his own signature to this exciting ensemble, which features timbales, congas, electric bass and keyboards with traditional Cuban-style vocal harmonies. "This is one of the most wonderful bands I have ever played with, full of fire and beauty and capable of going in many directions,¯ explains Soloff. "When I was 21 and first came to New York I was very lucky to work with Machito, one of the best Afro-Cuban bands around. To top things off, the musical director was the great Cuban instrumentalist Mario Bauz.
The Lew Soloff Quartet, an all-star unit, which tours Europe regularly, features Jean-Michel Pilc (piano), Billy Hart (drums) and Francois Moutin (upright bass). Besides work with his quartet and the Afro-Cuban Ensemble, he is a regular in Carla Bley Big Band and remains a founding member, along with leader David Matthews of The Manhattan Jazz Quintet (with 30 recordings to their credit and a faithful following in Japan). Alumni of the quintet reads likes a whose who of New York's jazz elite; Steve Gadd, George Young, Charnett Moffett, Eddie Gomez, John Pattitucci, Dave Weckl, Peter Erskine, Danny Gottlieb, Bill Evans and Victor Lewis. Soloff is also part of Matthews Manhattan Jazz Orchestra, whose body of work includes nearly 20 album releases.
Marie Speziale
artist - 2014 festival
Acknowledged as the first woman trumpeter in a major symphony orchestra, Marie Speziale retired from the Cincinnati Symphony Orchestra in November of 1996 after having served as its Associate Principal Trumpet for thirty-two years (1964-1996). In 1964, she graduated from the College-Conservatory of Music in Cincinnati with a BM degree where she studied with Eugene Blee. Other teachers include Robert Price, Robert Braunagel, and Arnold Jacobs.

Her tenure with the Cincinnati Symphony Orchestra included playing Associate Principal Trumpet with the Cincinnati Opera, Cincinnati May Festival, Cincinnati Ballet and Cincinnati Pops. Ms. Speziale has performed under the batons of Igor Stravinsky, George Szell, Leonard Bernstein, Aaron Copland, Eugene Ormandy, Eric Leinsdorf and Max Rudolf. Her very extensive performance experience includes solo appearances with the Cincinnati Symphony, Cincinnati Pops, Cincinnati Chamber Orchestra, with Duke Ellington, and with Dave Brubeck on the Johnny Carson NBC Tonight Show, on the Cincinnati Symphony Orchestra European tour, and at the Interlochen Arts Academy.

Since retiring from the orchestra, she has remained active as a performer, teacher and clinician. In addition to serving as Visiting Principal, Associate Principal and Second Trumpet of the St. Louis Symphony Orchestra, she has performed with the Colorado Symphony and Louisiana Philharmonic. She has toured with DIVA (the women's jazz band) and the Florida Symphony Orchestra. She has flown to California to do studio recordings for the television series Star Trek: Voyager and Deep Space Nine at Paramount and 20th Century Fox studios.

Ms. Speziale has been active as a clinician, a participant in numerous conferences and leader of master classes in Europe, Japan and throughout the United States. She was a featured guest artist at the 1993, 1997, 2000, 2003, 2010 and 2014 International Women's Brass Conferences and the 1998, 1999, 2001 and 2014 International Trumpet Guild Conferences. She has served as artist faculty at the 1998, 1999 and 2000 Summit Brass Mendez Institute, performing with Summit Brass, coaching ensembles, presenting master classes and conducting brass orchestral repertoire reading sessions. In 1999, she was one of six Americans (and the only woman) to be invited by the Tokyo International Music Festival to perform in its first Super World Orchestra. Ms. Speziale also served as adjudicator for the National Trumpet Competitions held at George Mason University in 2000, 2001, 2003 and 2004. In 2004, 2010 and 2014, she served as judge for the prestigious Fischoff National Chamber Music Competitions.
From 1979 to 2002 she was Adjunct Associate Professor at the University of Cincinnati College-Conservatory of Music, and was Professor of Music at Indiana University from 1999 to 2003. In 2002, Ms. Speziale was appointed Professor of Trumpet and Brass Department Chair at The Shepherd School of Music at Rice University. While living in Houston, she performed regularly with the Houston Grand Opera and frequently with the Houston Symphony and Houston Ballet Orchestras.
From 1997 to 2002, Ms. Speziale served as President of the International Women's Brass Conference and continued to serve on its Board of Directors until 2012. She has served on the Board of Directors of the Northern Kentucky Symphony Orchestra and on the editorial committee of the American Music Teacher, the official journal of the Music Teachers National Association. A member of the American Federation of Musicians, Ms. Speziale has served as secretary and on the Board of Directors of Local #1 in Cincinnati, OH. She is a member of the International Trumpet Guild, Sigma Alpha Iota, Pi Kappa Lambda and Cincinnati MacDowell Society. She has won many awards and honors, including Leading Women in the Arts Award from the Greater Cincinnati Coalition of Women's Organizations, the Outstanding Woman of the Year in Music Award from the Tampa Tribune and the Sigma Alpha Iota National Leadership award.

Ms. Speziale has been a brass coach and has served on the audition adversity training panel with the New World Symphony. In 2005 she was invited to conduct their brass ensemble in their first concert of the season. From 2006 to 2008 she served on the faculty of the University of Cincinnati College-Conservatory of Music's Opera Theatre and Music Festival in Lucca Italy and in 2010 and 2011 at their festival in Spoleto Italy. She conducted the brass choir, taught brass orchestral repertoire classes and served as brass chamber music coach. In 2011, she was a featured guest artist at the International Trumpet Festival at West Chester University where she also conducted the festival brass choir made up of professional brass players from around the world. She has been on the faculty of the Round Top Festival Institute in Texas since 2011.
In 2012, the US Air Force Band invited Ms. Speziale to come to Washington, DC to conduct, coach and present master classes for the band's brass section and their Ceremonial Brass. In February of 2014, she conducted the US Army Field Band Brass (another of the Washington, DC premiere bands) in concert. That program was also presented at the 2014 ITG in Pennsylvania where Ms. Speziale was a featured guest artist.
At the 2014 International Women's Brass Conference, Ms. Speziale was presented with the distinguished Pioneer Award and conducted the Monarch Brass Ensemble in concert. She recently was elected to serve on the board of the American Classical Music Hall of Fame.
Ms. Speziale retired from her position at Rice in 2013 with the distinction of Professor Emerita.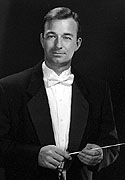 Dr. Scott Stewart
high school ensemble conductor - 2008 festival
Scott A. Stewart is Director of Wind Studies at Emory University, having joined the faculty in the fall of 1999. He serves as music director and conductor of the Emory Wind Ensemble and the Atlanta Youth Wind Symphony.
In addition to teaching courses in instrumental conducting and wind literature, he coordinates all instrumental music activities in the Department of Music.
He holds Bachelor of Music Education and Doctor of Conducting degrees from the Indiana University School of Music, and a Master of Music Education from the University of Texas at Austin. Stewart's instructors include Ray Cramer, Stephen Pratt, David Woodley, Eugene Rousseau, and Jerry Junkin.
Stewart has served as Music Director and Conductor of the Emory Symphony Orchestra, Principal Conductor of Star of Indiana Brass Theatre, Assistant Conductor of the Bloomington Symphony Orchestra, and instrumental music instructor at McCallum High School and Lamar Middle School in Austin, Texas. He is in constant demand as a clinician, having recently conducted the Cobb County 11th and 12th Grade Honor Band, the Region XIII (Gwinnett/Athens) 11th and 12th Grade Honor Band, the Duke University Wind Symphony, and the West Virginia Governor's Honors School instrumental program.
He is a contributing research associate for volumes 2, 3, and 4 of Teaching Music Through Performance in Band, published by GIA. He has conducted several premieres and served as the recording producer for four compact discs. Recent activities include the article "The Middle School Factor," in School Band and Orchestra.
Stewart is the former Manager of the Indiana University Summer Music Clinic for High School Students, where he continues to serve on the faculty. Memberships include the Conductors Guild, American Symphony Orchestra League, National Band Association, Music Educators National Conference, Georgia Music Educators Association, the Midwest Clinic Advisory Panel, and the Indiana University School of Music Alumni Association Board of Directors.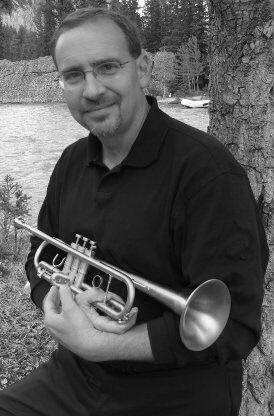 Dr. William Stowman
high school ensemble conductor - 2009 festival
Dr. William Stowman is Chair of the Music Department and Director of Instrumental Studies at Messiah College in Grantham, PA here he teaches trumpet, directs the Jazz Ensembles and conducts the Trumpet Ensemble.
He holds the DMA in Trumpet Performance from The University of North Texas, the MA and MMed from Eastern Kentucky and the bachelo's degree in Music Education is from Indiana University of Pennsylvania. He has performed and recorded with the Messiah College Faculty Brass Quintet, Keystone Wind Ensemble, North Texas Wind Symphony and is principal trumpet in the Harrisburg Opera Orchestra. He is a clinician with Edwards Trumpets.
In May of 2009, along with Rebecca Wilt, Bill will serve as host of the International Trumpet Guild Conference in Harrisburg, PA.
-
-
-
Dr. Bradley Ulrich
artist/clinician and conductor - 2005 & 2008 festival
DR. P. BRADLEY ULRICH, Professor of Music, has been the Trumpet Professor at Western Carolina University since 1989. Dr. Ulrich received his Bachelor of Music Degree in Trumpet Performance from the Florida State University where he studied with Bryan Goff. His Master of Music and Doctor of Musical Arts degrees in Trumpet Performance and Literature were awarded from the University of Illinois, Champaign-Urbana, where he studied with Ray Sasaki and Michael Tunnell. He has had additional lessons with Raymond Mase, George Vosburgh, Adolphe Herseth, James Thompson, Vincent DiMartino and Chrispian Steele Perkins.
Maintaining an active performing career, Dr. Ulrich is currently Principal Trumpet with the Hendersonville Symphony Orchestra and Second Trumpet with the Asheville Symphony Orchestra. He has formerly held positions in the Greenville Symphony Orchestra (SC), Brevard Chamber Orchestra (Principal Trumpet), the Springfield Symphony Orchestra (IL), the Champaign-Urbana Symphony (IL), Sinfonia da Camera (IL), and the Cedar Falls Waterloo Symphony (IA). In addition to his orchestral experience he has performed numerous recitals across the United States, performed with the Smoky Mountain Brass Band, the areas finest brass quintets, and has also been a featured soloist with the Brevard Chamber Orchestra.
Dr. Ulrich has published a dozen articles in the International Trumpet Guild Journal and since 1999 he has been the Public Relations Director for ITG. He is an Artist/Clinician and member of the Product Advisory Council for the Jupiter Band Instrument Company.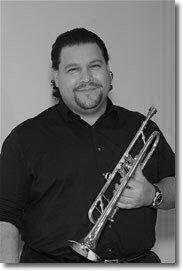 Dr. Ramon Vasquez
artist/clinician - 2009 festival
Dr. Ramon Francisco Vasquez is currently the Professor of Trumpet at Auburn University. Prior to his appointment at Auburn University, Ray served on the faculty at the University of Minnesota Duluth from 1998-2003. Ramon holds degrees from Northwestern State University of Louisiana, the University of North Texas and the University of Minnesota. His primary teachers include: Galindo Rodriguez, Dr. Leonard Candelaria, Mr. Keith Johnson and Dr. David Baldwin.
As a trumpet player, Ray has performed with the Minnesota Orchestra, The Dallas Wind Symphony, Richardson Symphony, Irving Symphony, the Duluth-Superior Symphony Orchestra, the Intergalactic Contemporary Ensemble, the Center for Early Music Orchestra at the College of St. Scholastica, the Dallas Bach Society, The Texas Bach Collegium, the United States Air Force Heartland of America Band, the Denton Bach Society, the University of North Texas One O'clock Lab Band, Jazz MN, the O'Jays, the Temptations, the Four Tops, Shirley Jones, Barry Manilow, Sheena Easton, Peabo Bryson, Ernie Watts, Claudio Roditti, Matt Harris, Denis DiBlasio, Peter Erskine, Phil Woods, Niklas Eklund, Ed Tarr, Bengt Eklund, Jens Lindemann, Manny Laureano.
His work with the International Trumpet Guild includes serving as an adjudicator for various competitions, presented a clinic entitled "The benefits of Drum Corps on Trumpet Playing¯ at the 2005 Conference held in Bangkok Thailand and Chair of the 2002 Jazz Solo Competition held in Manchester England. He has also served as a judge for the National Trumpet Competition and numerous jazz festivals across the Midwest. Currently he is the Chair for the 2009 ITG Composition Contest.
Ramon holds affiliations with the International Trumpet Guild, Alabama Music Educators Association, Alabama Bandmasters Association, Pi Kappa Lambda, Phi Kappa Phi, Phi Mu Alpha Sinfonia, Kappa Kappa Psi and the College of Music Society.
Ray is an artist/clinician for the Edwards Instrument Company, the King Ultimate Marching Brass and is endorsed by Karl Hammond Design Mouthpieces.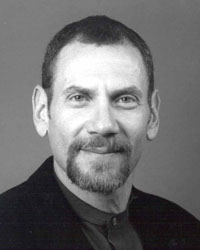 Dr. Gordon Vernick
artist/clinician - 2005 festival
Dr. Gordon Vernick is associate professor of music and coordinator of Jazz Studies at Georgia State University. He holds a Bachelor of Music from Ithaca College, Ithaca, NY; a Master of Music in Education from the University of Miami, and a Doctor of Arts in Trumpet Performance and Jazz Pedagogy from the University of Northern Colorado, Greeley.
As a professional trumpet player, he has performed in all musical mediums from symphony orchestra to jazz quartet and has freelanced in Miami, New York, Denver, Kansas City and the Caribbean Islands. He is currently active in the southeastern United States as a clinician, adjudicator and freelance trumpet player.
As a jazz educator he is the past president of the Georgia Association of Jazz Educators, past chair of the International Association of Jazz Educators Curriculum Committee, and was recently appointed as the Southeast Coordinator of that organization. He was the Director of the NARAS Georgia Grammy High School Jazz Band from 1994 to 1999. He is the co-editor of the book Teaching Jazz: A Course Of Study, published by MENC. He recently co-wrote the college textbook, Jazz History Overview, published by Kendall-Hunt, which has been adopted by numerous universities around the country.
He is director of the GSU Faculty Jazztet which performs regularly in Atlanta area schools and has appeared at the Atlanta Jazz Festival, the Brasstown Music Festival, Oxford University Music Series and many other venues in the southeast. He has performed with such world renown jazz artists as Kenny Werner, Clare Fischer, John Hart, Kevin Hays, Conrad Herwig, Marc Copland, Randy Brecker, Paul McCandless and many others. The Jazztet was twice invited to perform in San Jose, Costa Rica by the Centro Cultural Costarricense-Norteamericano. During the summer of 2001 the Jazztet performed in Moscow, Russia at the Tribute to Willis Conover Jazz Festival and in March 2003 performed at Capitol University in Beijing, China. The group was invited to perform in November 2004 in Florianopolis, Brazil at the Curso e Colegio Bardal.
Rebecca Wilt
piano collaborator - 2008-2014 festivals
Rebecca Wilt is receiving national and international recognition as a virtuoso collaborative pianist. She has worked with many of the world's prominent wind instrument performers, as well as some of the country foremost vocalists, and has performed in many of the world's greatest venues in North America, Europe, and Asia. Miss Wilt has been the premiere pianist for many of the nation's wind-instrument conferences and competitions, including: the Ellsworth Smith International Trumpet Competition, the International Trumpet Guild Conference, the National Trumpet Competition, the ARTS competition, the International Trombone Association, the International Horn Society, the North American Saxophone Alliance, the World Saxophone Congress, the Mid-Atlantic Flute Fair, the National Flute Association, the Music Teacher National Association, the Rafael Mendez Brass Institute, the Falcone International Euphonium and Tuba Competition, the International Tuba and Euphonium Conference, the Tromp Muziek Biennale, the International Women's Brass Conference, and the American Choral Director's Association National and Regional Conference. In May, 2009, Rebecca served as the co-host of the International Trumpet Guild Conference, which was held in Harrisburg, Pennsylvania.
Miss Wilt can be heard on many compact discs, including: An American Portrait, with James Thompson, trumpet; Song and Dance, with Alan Baer, tuba; Lirico Latino with James Ackley, trumpet; Pastorale, with the Trelumina Trio; and Twas in the Moon of Wintertime, and album of Christmas favorites. She frequently gives workshops and master classes at universities and colleges all over the country on topics involving vocal coaching, instrumental chamber music, rehearsing with a pianist, and the competition road.
Formerly the head of accompanying at the Interlochen Arts Academy, the director of the collaborative piano and vocal coaching at Central Michigan University, and the director of the piano and collaborative piano at Messiah College, Rebecca now resides in Lexington, Kentucky with her husband, trumpeter Mark Clodfelter. She is on the summer faculty for the Center for Advanced Musical Studies in Enfield, New Hampshire, as well as the Great Lakes Trumpet Seminar in Grand Rapids, Michigan. Rebecca is a member of Covalence, which will record and release two new albums in 2010, and the Trelumina Trio, showcasing a unique instrumentation of flute, bassoon, and piano. Both groups have enjoyed extensive touring schedules throughout the United States, Mexico, South America, Europe, and Asia.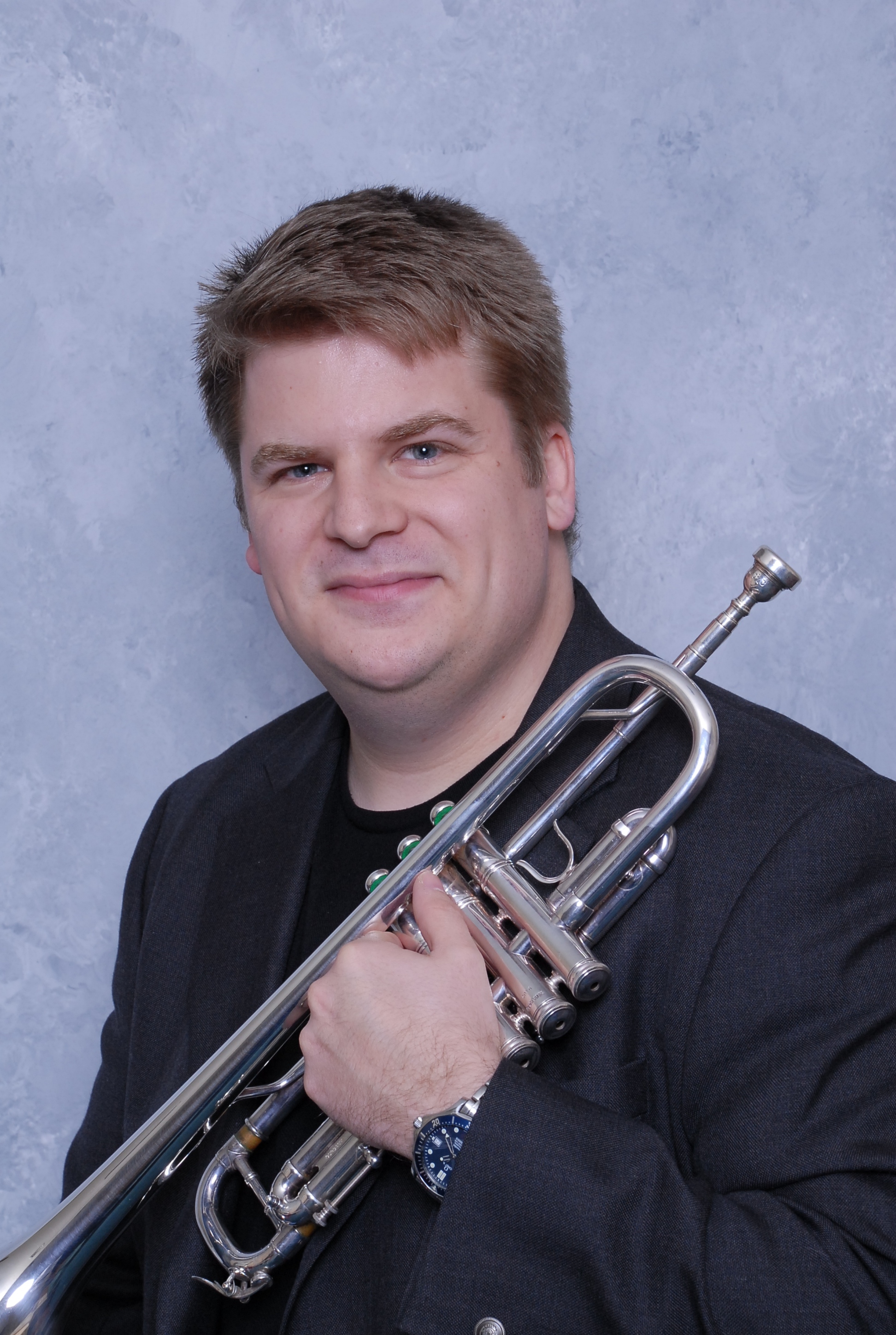 Dr. Eric Yates
artist/clinician - 2011 festival
Eric Yates serves as Trumpet Professor at The University of Alabama School of Music, Principal Trumpet of the Tuscaloosa Symphony, First Trumpet of The Alabama Brass Quintet, and is an in-demand soloist and clinician. He earned his Doctor of Music degree in Trumpet Performance from Northwestern University and his principal teachers include Charles Geyer, Barbara Butler, Vincent Cichowicz, and Gary Armstrong. Ć'Ā Before his appointment to UA in 2007, Dr. Yates was an active performer in the Chicago area, serving as Principal Trumpet of the Northbrook Symphony, Co-Principal Trumpet of the Chicago Brass Choir, and Principal Solo Cornet of the Prairie Brass Band. Dr. Yates also served on the faculties of Lake Forest College Department of Music and Wright City College Department of Fine Arts in Chicago.
His performance career has included engagements with numerous professional orchestras in the United States including the Alabama Symphony Orchestra, the Huntsville Symphony Orchestra, the South Bend Symphony, the Illinois Symphony, the Elmhurst Symphony, the Northwest Indiana Symphony, and the Nashville Symphony. In 2009, he performed as a featured guest artist at the 7th Annual Romantic Trumpet Festival in St. Petersburg, Russia, and in 2011, he joined the internationally-known Fountain City Brass Band on a European tour including appearances in England, France, Belgium, and The Netherlands. Dr. Yates' trumpet performance skills and experience encompass all aspects of classical trumpet playing, from modern symphonic, chamber, and solo playing to authentic period performance on historic natural trumpets. He is a Courtois Performing Artist.